A Timeless and One-of-a-Kind Venue
At Rolling Meadows Event Center in Eldridge, Iowa, we understand that planning for your big day can be a bit of a challenge. We offer brides and grooms the convenience they will not find anywhere else. Since we have an in-house rental and floral company and a strong list of vendors working with us, you can eliminate the additional stress that comes with hiring them separately.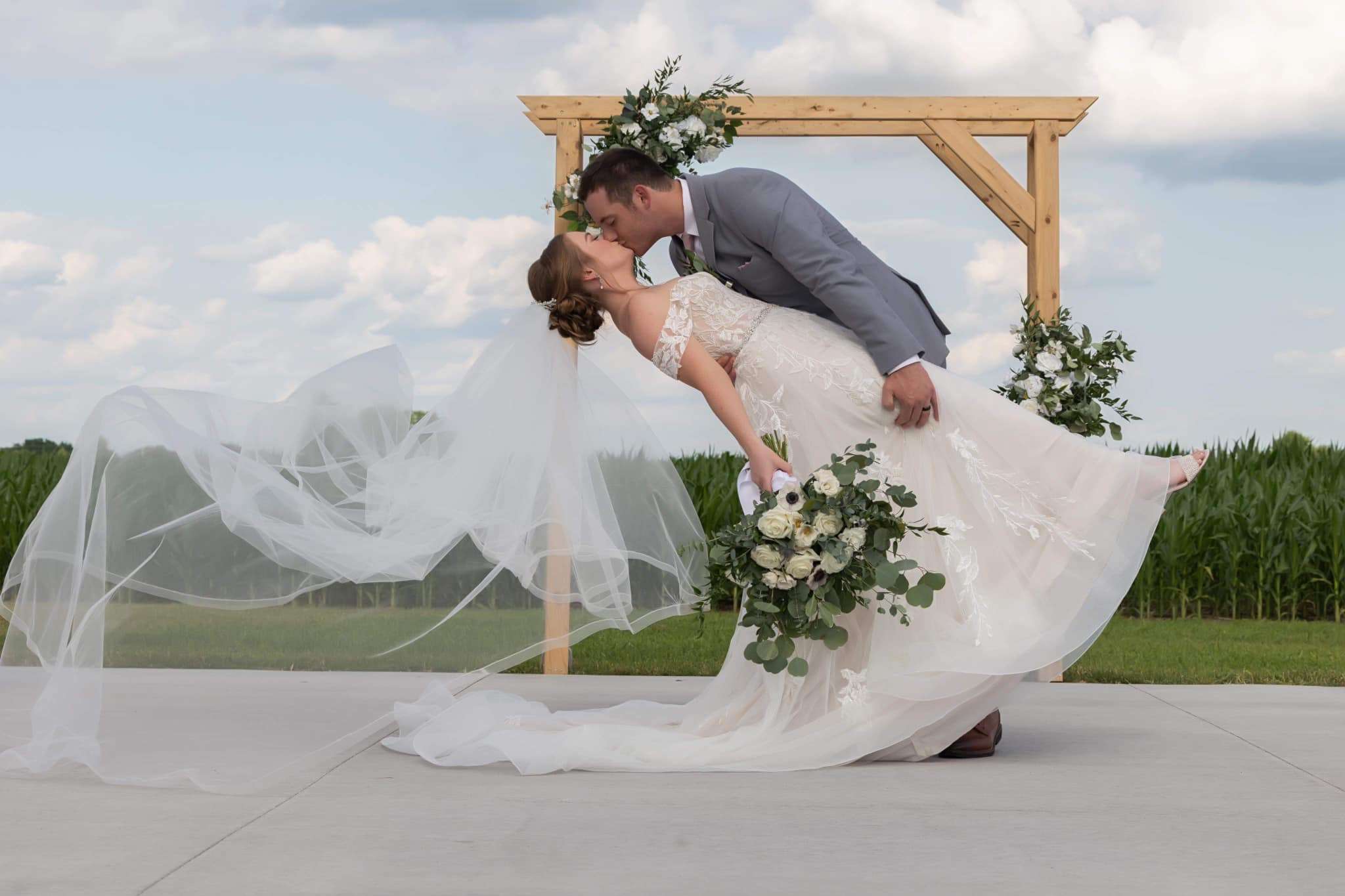 Our goal has always been to make a big name for ourselves in the wedding industry. We started by offering rental inventory for events through our sister business, Rolling Hills Event Rentals.
As our company grew, we added more services to cater to our clients' event requirements. Seeing a growing demand for venues, we've decided to build a space that can accommodate all types of gatherings: Rolling Meadows Event Center.
We are booking weddings and other events for 2023-2025. For inquiries, feel free to give us a call at (563) 396-3102 or visit our contact page for more information.
We are here to make your day as easy and stress-free as possible. Gone are the days when you still have to look for a separate company for event rentals because Rolling Meadows Event Center provides more than just a venue space.
We also offer the following:
Inventory Rentals for Events
Trusted Partner Vendors
Floral Arrangements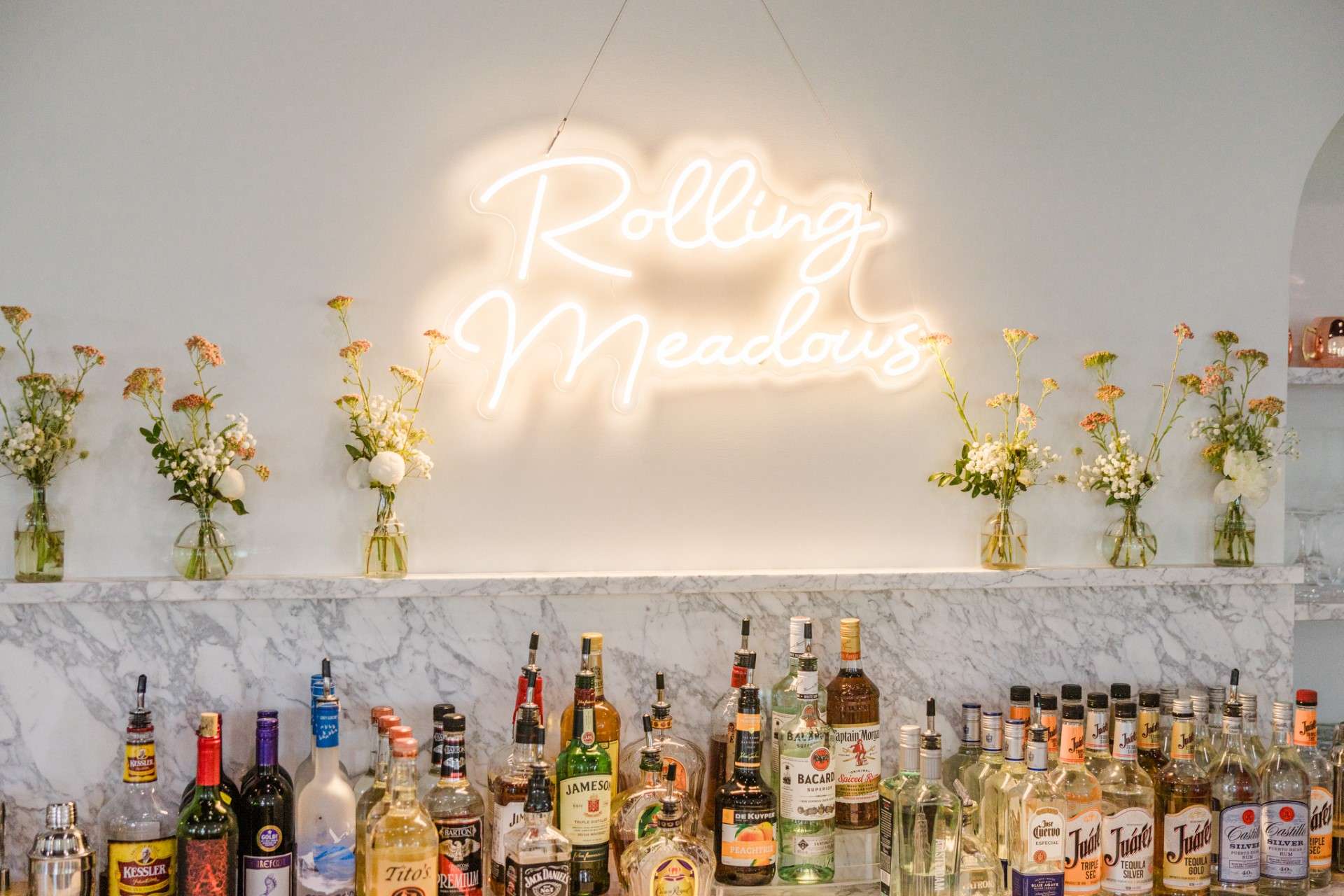 Photography by Dohse Photos
Rolling Meadows Event Center offers different price points for rental periods. Here are the rates of our competitively-priced packages to give you a better idea:
Weekday Wedding Rental (Excluding Friday): $5,200
Friday Wedding: $6,000
Saturday Wedding: $7,000
Other Events: Rates May Vary
Off season special (December- March): Bar credit of $1000. 
Availability
Rolling Meadows Event Center has one large rental space that can accommodate up to 275 seated guests. Please note that our packages usually allow reservations for the event day itself only.
Should you need more time to decorate and prepare the venue, we can accommodate special arrangements. Couples can reserve the space the night prior to their event or if there are no bookings scheduled 30 days before the date.
Contact us to book your date or check our events calendar to see our 2023-2025 availability. 
Our clients can hire their preferred caterer. In case you haven't found one yet, we can provide a list of our trusted vendors for you to choose from. By not having an exclusive caterer, we can help you avoid an unnecessary upcharge in pricing.
Rolling Hills Event Rentals
Our sister company, Rolling Hills Event Rentals, specializes in event rentals, florals, and event design. They carry a selection of chairs, tables, furniture, backdrops, lighting, and more. If you need a reliable team to decorate your venue, you don't have to look far! Rolling Hills Event Rentals will find the perfect décor and rental items to make your wedding memorable. Learn more about them here.
Celebrate Your Big Day With Us
Your wedding is one of the most special days in your life. Let our team at Rolling Meadows Event Center help you plan a celebration that's one for the books. Our in-house venue coordinator and staff are ready to oversee things on your behalf – we'll make sure everything goes as planned.
With us, you don't have to worry about a thing. Just enjoy and celebrate, and we'll take care of the rest.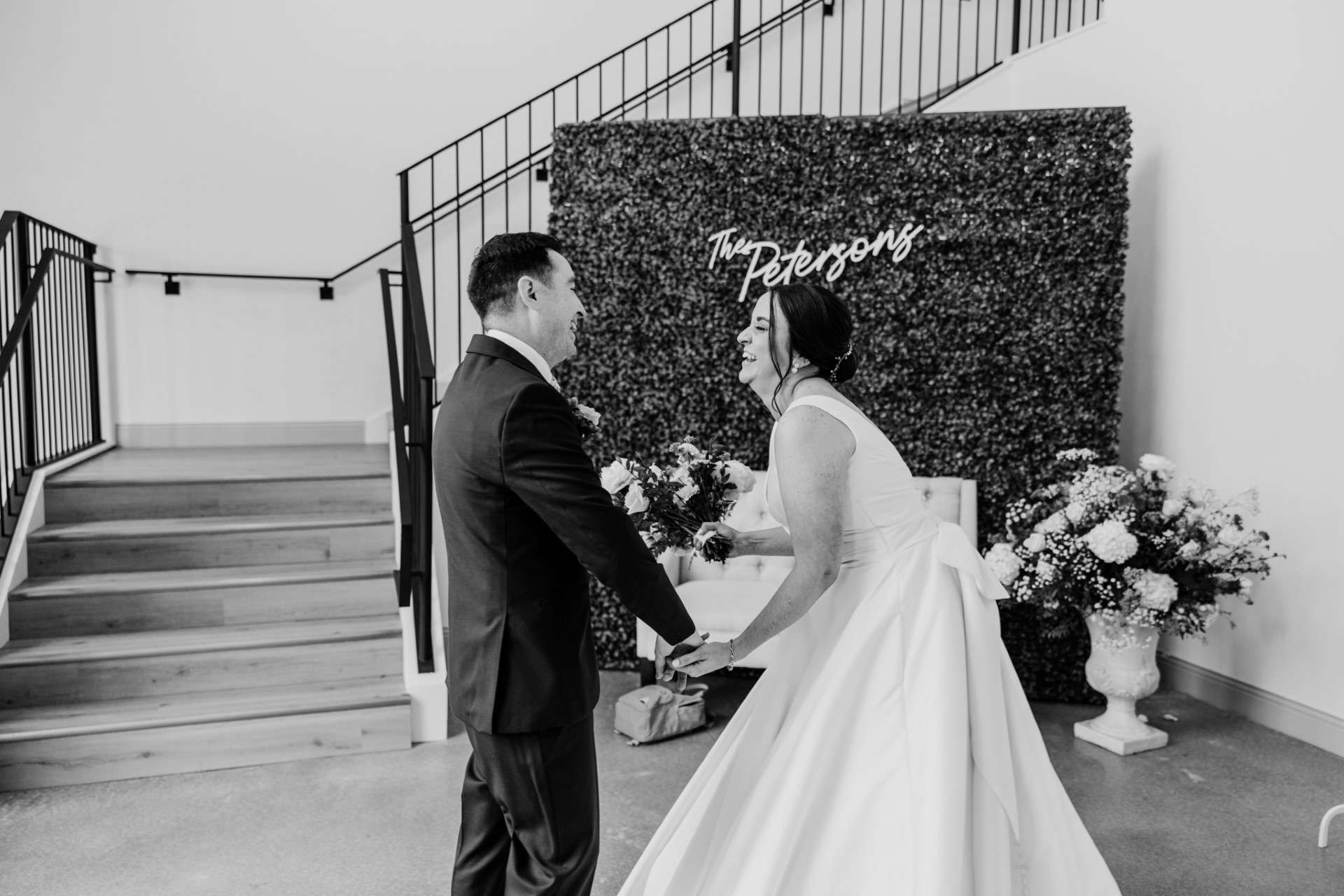 Photography by Dohse Photos